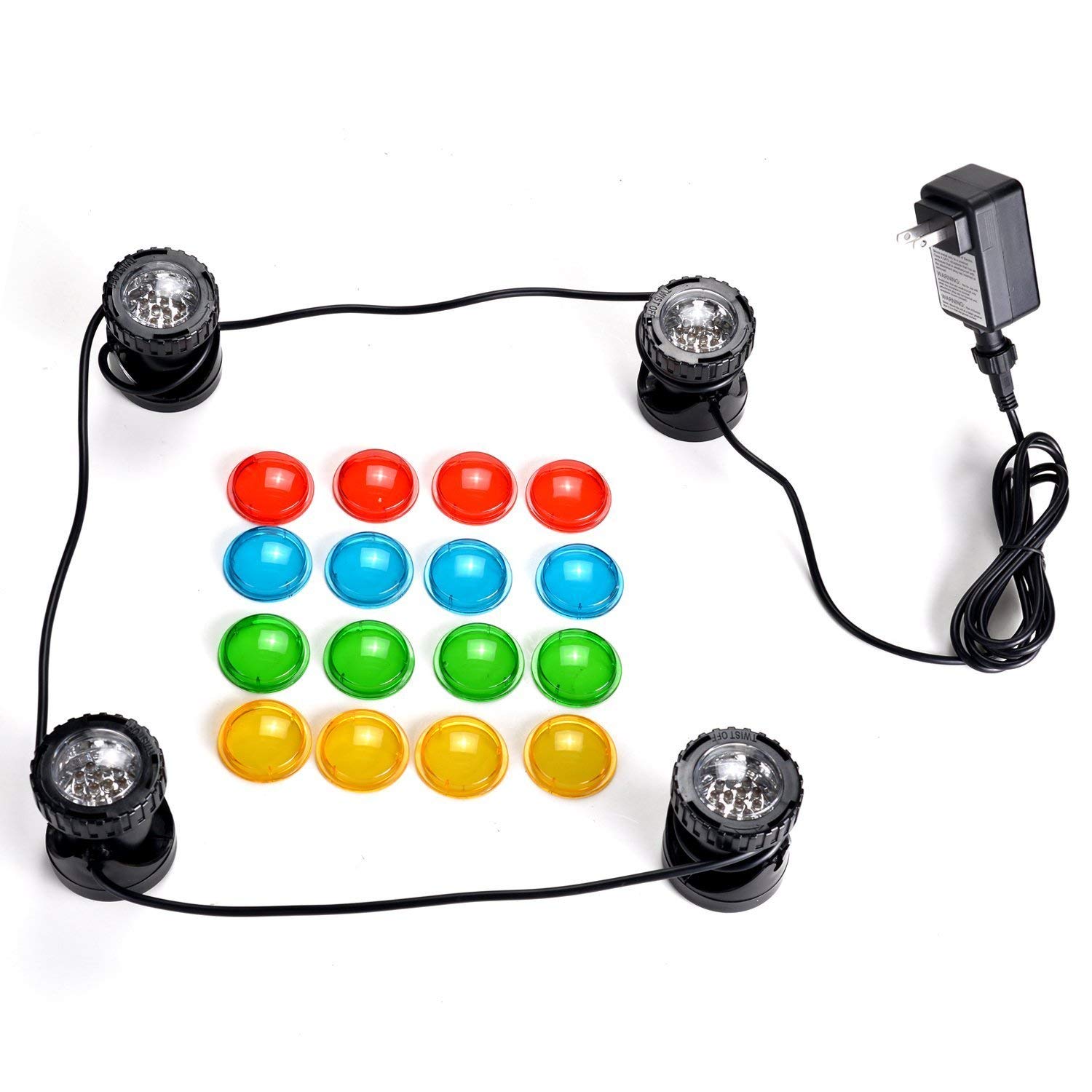 Gradient Color Pond Lights For Underwater Fountain/ Fish Pond/ Water Garden (4 Led Kits)
Product description:


12-LED per light, each light can be replaced to 4 color covers (Blue, Red, Yellow, Green). Can be used in the garden, around the pond, submerged underwater or out of water.

UPC: 848454080519
12-LED per light
Low Voltage transformer
PRODUCT INTRODUCTION
Super bright outdoor LED lights.
Can be used in the garden, around the pond or submerged underwater.
The long cable allows you to set it where you want.
The unit has an adjustable bracket allowing you to tilt the light at different angles.
The light can be used underwater or in your garden.
Specification:
12-LED per light.
Swivel unit so can be angled to suit your needs.
Low Voltage transformer.
Used In and out of water.
Saving you up to 80% in energy use compared to other pond lighting.
Package including:
4 * waterproof pond light
4 * Color cover (each light)