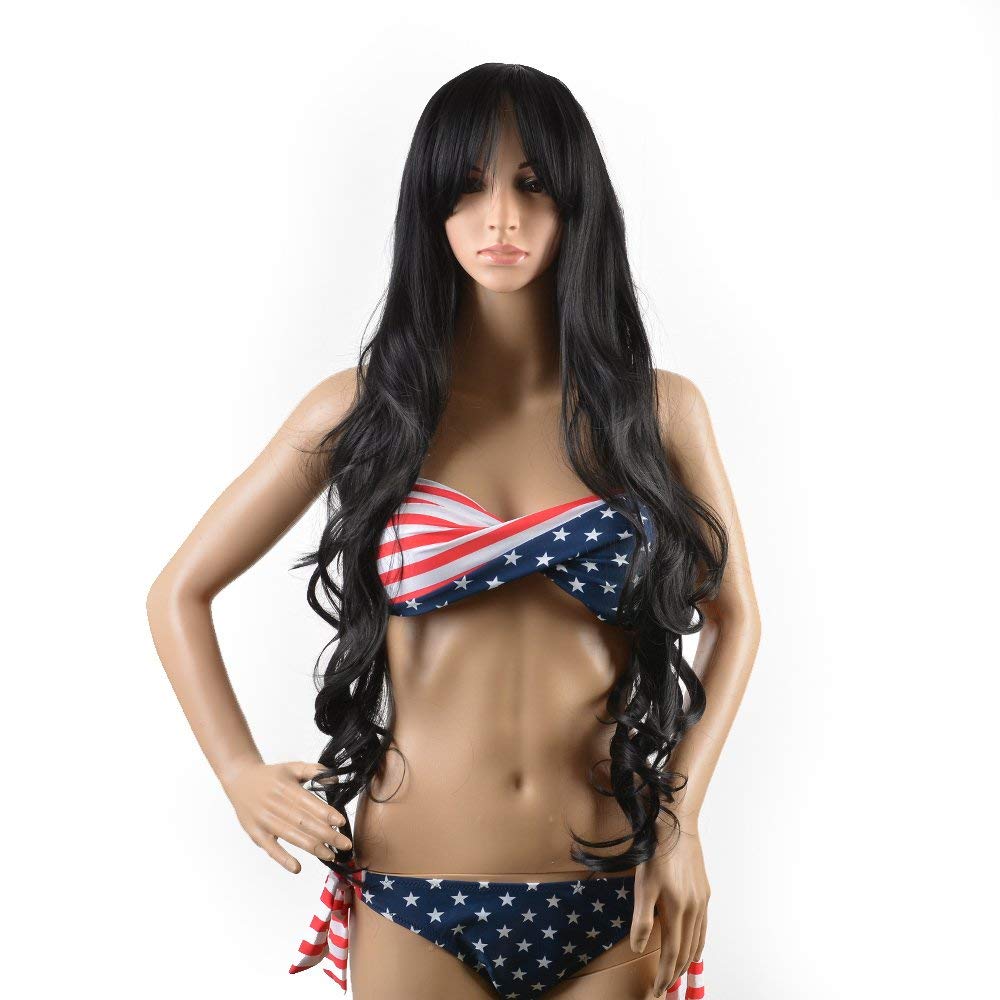 Hair Wigs for Women, Image Long Full Hair Extensions, Curly Wavy Glamour Black Wig with Wig Cap, Wig Comb and Rubber Band
Product description:


NEW WIGS, NEW FEELINGS, NEW YOU!

UPC: 713382743037
Color: Black
Length: Approx 85cm
Material:100% High quality synthetic & high-temperature resistance fibers
PRODUCT INTRODUCTION
Product Specification:
Nature Beauty, elegant dynamic, bright-coloured and Romantic
There are two deductions insides can be linked to a fixed position and adjust the size for different sizes of the first type
Material: 100% High quality synthetic & high-temperature resistance fibers.
Length: Approx 85cm / 33.5 Inch
Color: Black (approach to real one)
Wig Cap Size: The maximum circumference Approx 20~21inch/51~53cm(Exist 1~2cm normal error), the size of wig cap is adjustable
For costume, fashion, or just for fun.
Best fiber yarn imported wig close to the physical properties color confused as real ones
Product Included:
1 * full wig
1 * wig cap
1 * wig comb
1 * Rubber Band
What should I avoid?
Do not use heated styling tools such as curling irons, flat irons or hot rollers on your wig.
Do not brush your wig when wet.
Can I cut my wig?
Your wig comes with a basic style, but it can be cut and shaped by a professional hair stylist to customize the look. This is a great way to make the wig uniquely your own. Often, a little trim on the bangs and a little thinning here or there can make all the difference.