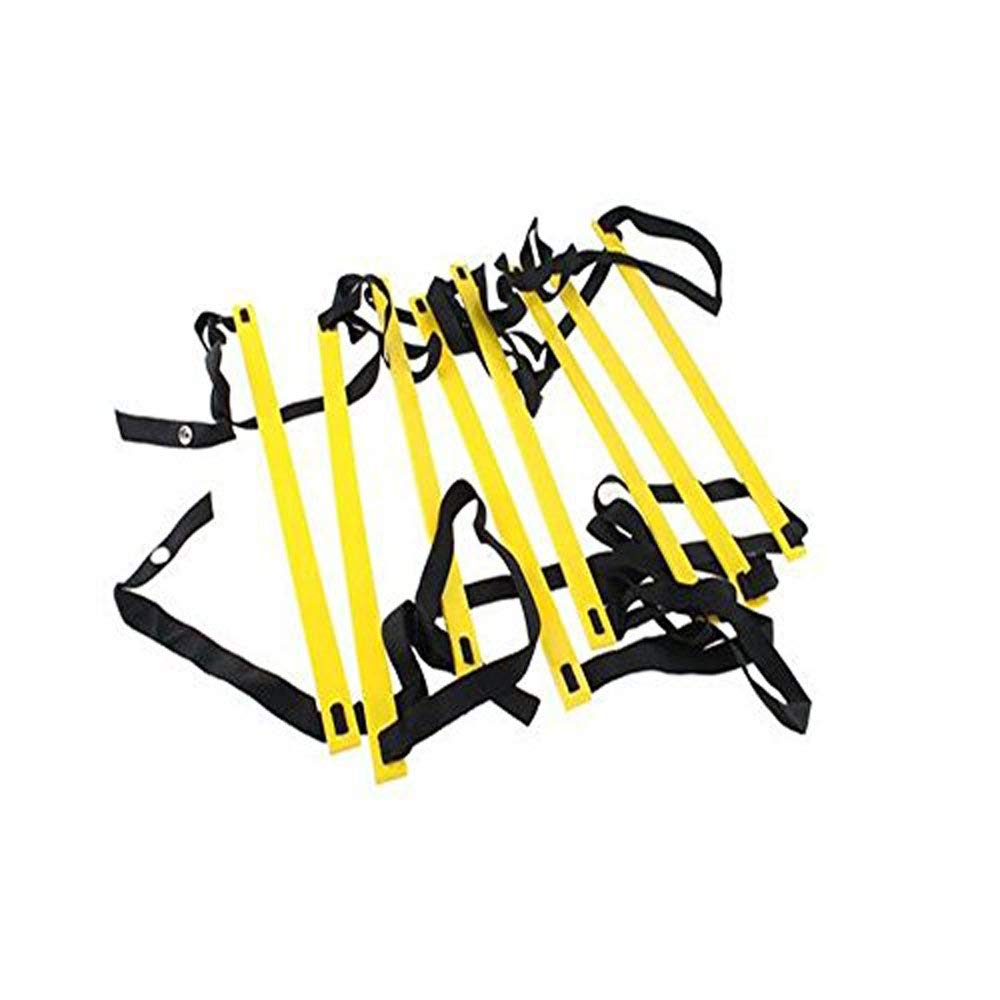 8-Rung Agility Ladder 4 M Yellow & Black Durable For Speed Skills Soccer Football Fitness Feet Training
Product description:


Great for hopping, running or walking drills to increase speed, agility, coordination and sense of balance.

UPC: 700697068733
Rung color: Yellow
PRODUCT INTRODUCTION
Excellent tool to keep your body and your mind actively moving
This training ladder is designed to improve acceleration, lateral speed, coordition and improve quickness through accelerated foot strike and lift frequency and also enhance your muscle strength
It simultaneously stimulates many parts of your brain to connect and work more effectively
Great for hopping, running or walking drills to increase speed, agility, coordination and sense of balance
Very portable and easy to store
Run faster - Get smarter
All Agility Ladder is scientifically proven to improve foot speed, lateral quickness, agility, coordination, and overall balance. Highly recommended for professional and amateur athletes to train their calves, quads, hamstrings, outer thighs, groin, glute and hip flexors for better performance.
This agility ladder is ideally used for hopping, in-out shuffle, back and forth jump, zig-zag run for your perfect workout.
It also greatly improve your memory and concentration as it simultaneously stimulates many parts of your brain to connect and work more effectively.
Description:
Rung color: Yellow
8-rung heavy duty design and made of durable nylon straps
15.7-inch from rung to rung. Each Two ends can be connected
Adjustable flat plastic rungs for safety. Built-in carry bag to keep it orderliness
Package Content: