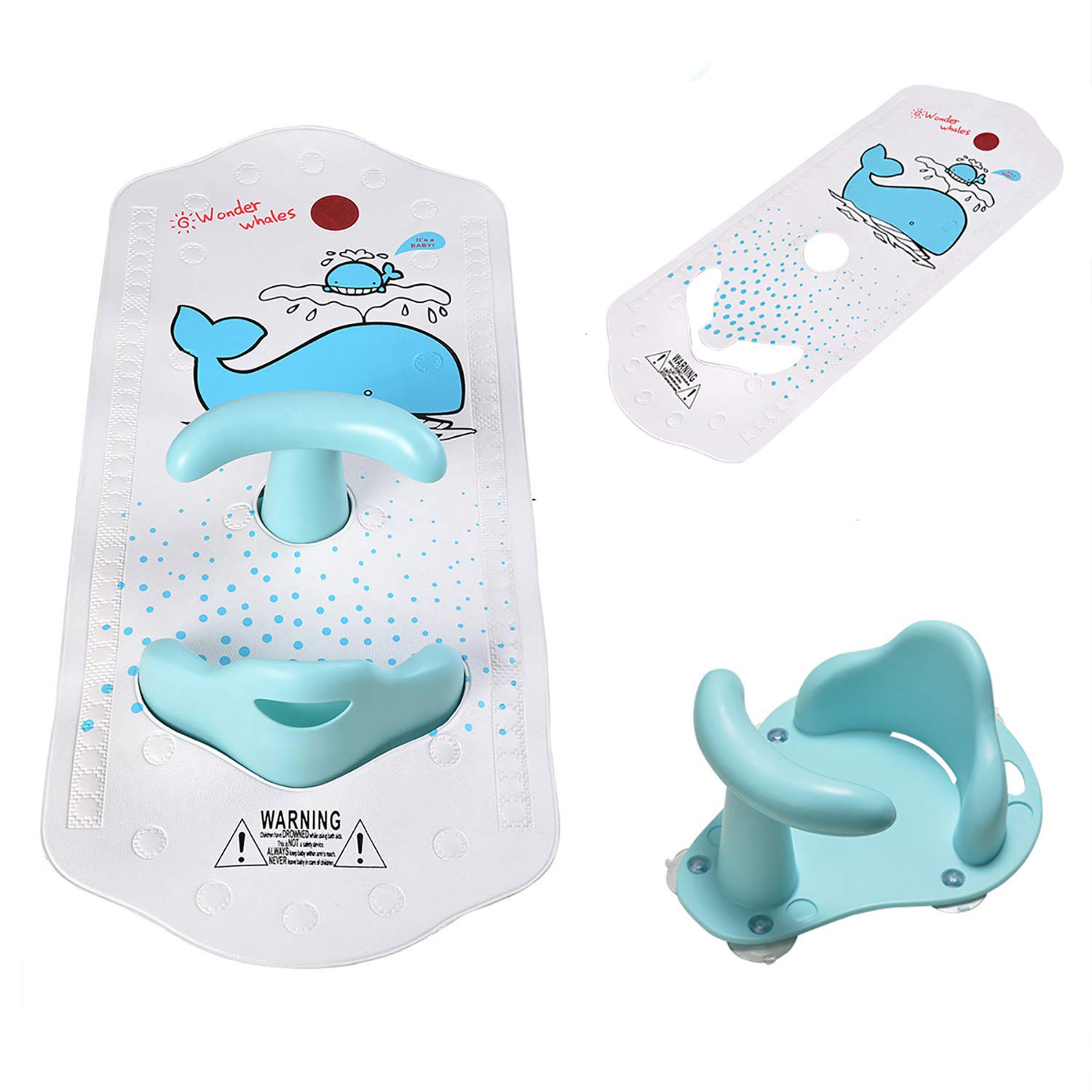 HK Infant Baby Safety Bath Support Seat Chair Sling Bather Mat for Tub Non-slip Heat Sensitive Mat (Blue)
Product description:


Suitable for babies 6m+ who can sit up without assistance Non-slip Infant Heat Sensitive Bath Mat. It is recommended for newborns and babies up to six months.

SKU: WHK0066-CA
Color: Blue
Material: ‎Foam, Polyvinyl Chloride Blend, Polyvinyl Chloride
PRODUCT INTRODUCTION
High back seat and T-bar for support and comfort.
Made of PP, environmentally friendly material and durable, contains no harmful substances. It does not cause damage to the baby's skin when used.
A unique bath support combined with an extra-long bath matto provide additional support at bath time.
The bar and shaped back support helps your baby sit up safely without slipping around and the long length of the bath mat allows a toddler to be bathed at the same time.
With the cute exterior design, your baby will love bath, and the bath time is much easier and more fun. Suitable for about 1-3 years old baby.
IMPORTANT!
Make sure that the surface of the bath is clean before fitting the baby bath seat in the bath.
Press the baby bath seat down firmly to anchor all of the suction cups.
Before use check that the bath seat is securely fixed to the bath.
When adding water to the bath, first run the cold water then add hot water.
To ensure that the water is at a correct temperature we recommend using a bath thermometer.
Suitable for babies that can sit up without assistance 6+ months.
Innovative pull-tab drain for easy cleaning.
Holds baby upright in a secure and comfortable seated position.
Bath mat 'hot spot' feature display warning message if water temperature is too high.