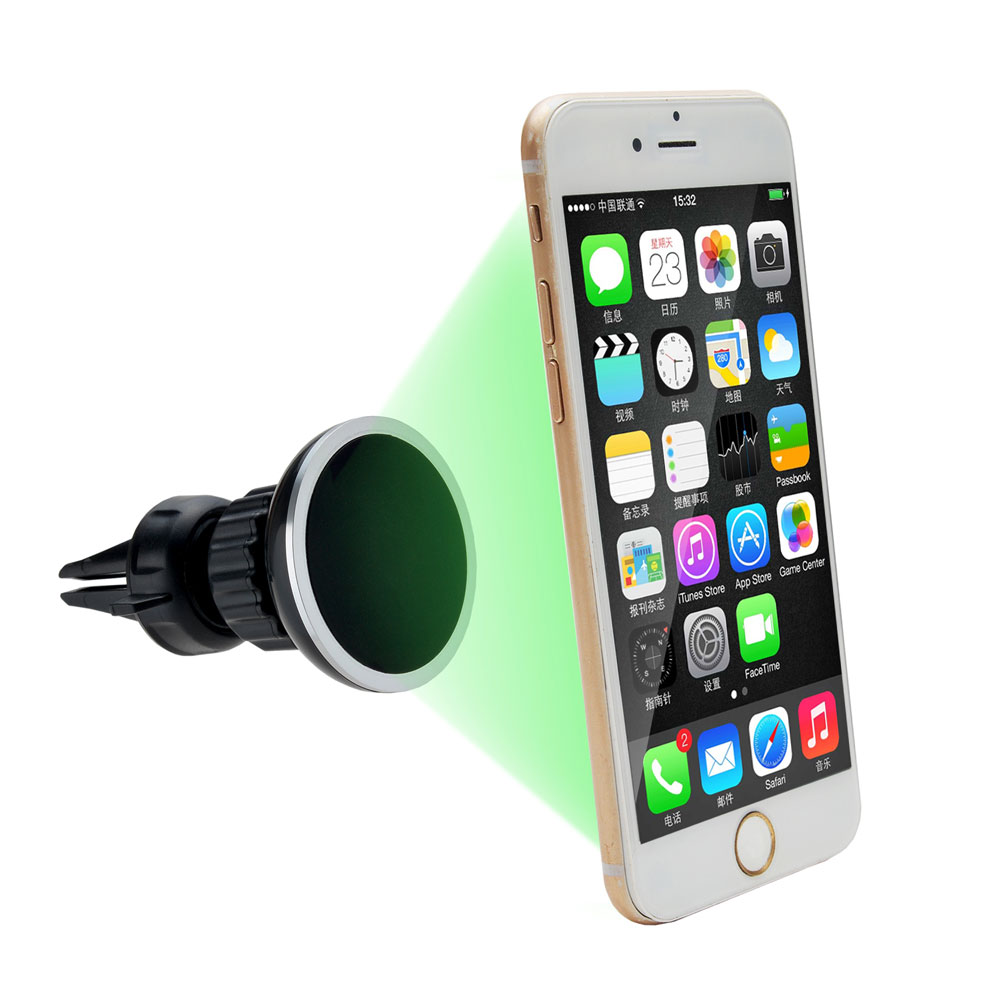 Air Vent Magnetic Phone Mount, Cell Phone Car Mount Holder with Secure & Solid Grip, Universally Compatible, Fits All Vents for iPhone, Samsung, HTC, LG and Motorola, Black
Product description:


The car mount is designed to fit all devices and is fully adjustable to fit any type of car vents by pushing the buttons at the bottom.

Part-number: CE0223
Color: Black
Material: Plastic+aluminum
PRODUCT INTRODUCTION
Air Vent Magnetic Car Mount is a sturdy, 360 degrees-adjustable phone mount designed for anyone drives. It allows you to magnetically place your phones or mini tablets right on the holder without harming your devices. You can rotate it from any angle for easy viewing and also easily install it in 3 ways. It is widely compatibility to all smart phones and mini tablets, proving you great convenience. With it, you are much safer even if you constantly answer calls or use the navigation system on your phone while driving.
Feature:
Air vent car mount with reinforced magnetic
360 degrees adjustable; can view your phone from any angle
Can easily insert car mounts in seconds
Can place metal pads in 3 ways
Sturdy and durable
Always keep your phone in place; won't fall to ground easily
Fits all air vents of different size
Widely compatible to all smart phones and mini tablets, such as iPhone, Samsung, HTC, LG and Motorola
How to place the metal plate:
Option 1: Stick the metal plate directly on phones.
Option 2: Stick it between phones and phone case.
Option 3: Place the metal plate between your battery and back door.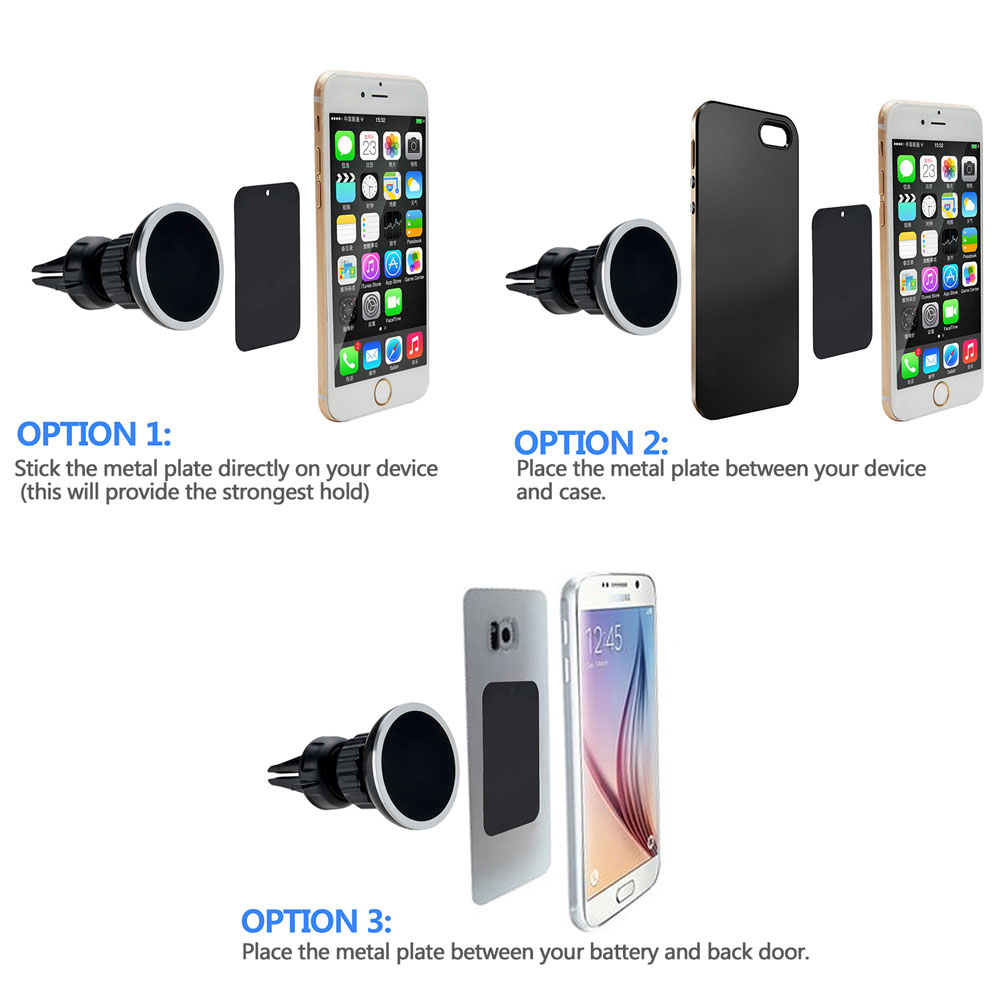 Specification:
Color: Black
Material: Plastic+aluminum
Package size: 10*7.5*5CM
Package weight: 130g
Package including:
1 * Air vent magnetic car mount
1 * Instruction
2 * Metal plate
2 * Rubber pads (for big SD slots)
2 * Protective films