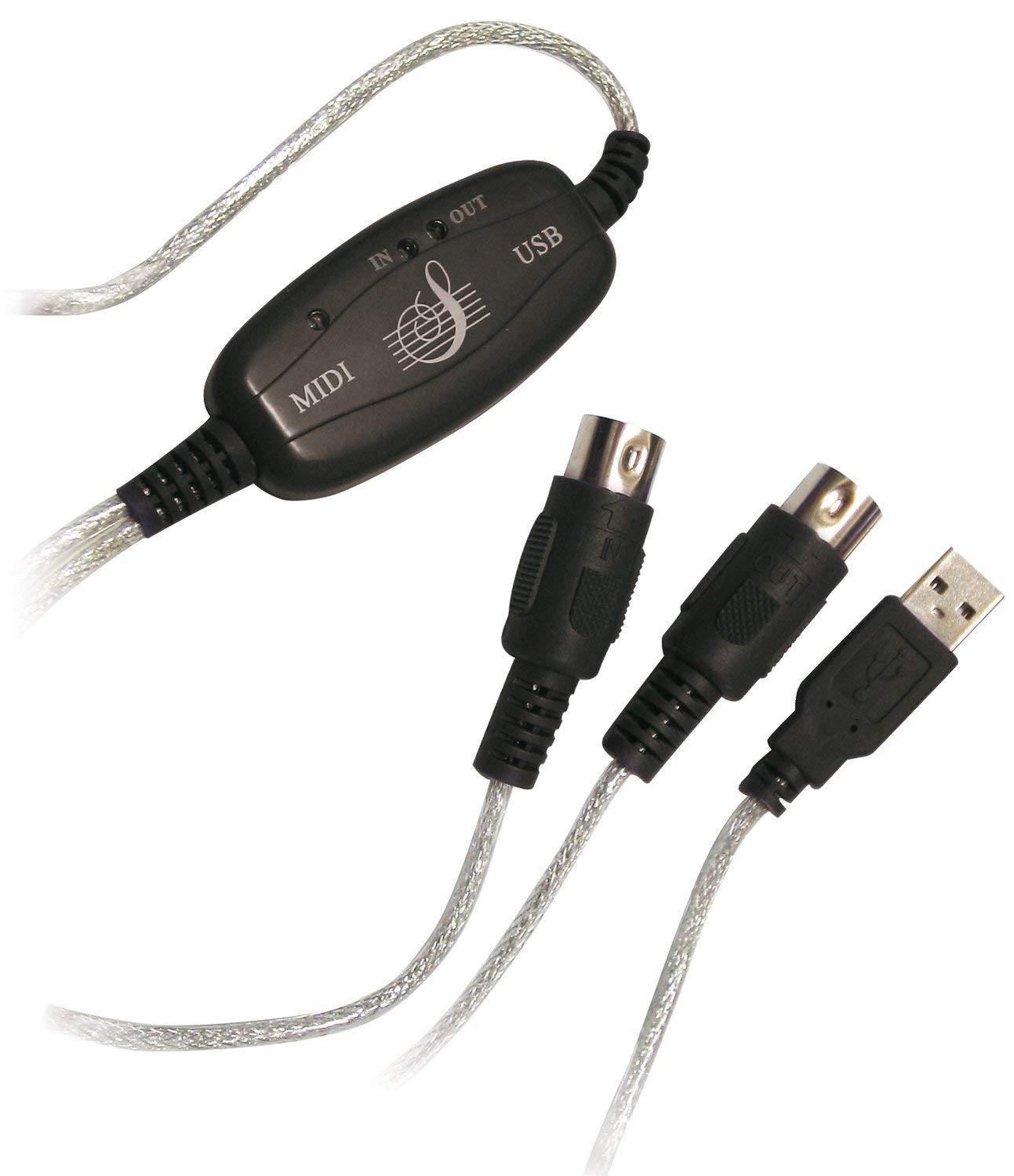 USB To MIDI Keyboard Interface Converter Cable Adapter Support Windows Win XP Win Vista Mac OS
Product description:


This sturdy MIDI interface cable is self-powered and connects to your computer's USB port. It's the simplest way to connect a keyboard or controller to a computer.

UPC: 847231009996
PRODUCT INTRODUCTION
This sturdy MIDI interface cable is self-powered and connects to your computer's USB port. No need for tools or computer disassembly, it's the simplest & most convenient way to connect a keyboard or controller to a computer. Gives you the power to play songs on your keyboard or other controller, then mix and edit them on your home computer/laptop with any sequencing or recording software you have installed & play them back on the built-in synth or an any out-board synth!
Product Features:
Easy to install with built-in driver; USB powered, no AC adapter needed
1 in + 1 out MIDI interface; 16 MIDI input channels & 16 MIDI output channels
LED power indicator; MIDI in & out signal indicator; Supports:Windows and Mac
Turn your PC into a music studio by connecting a music keyboard to your computer with the USB MIDI cable
Specification:
Latest version with a built-in driver
USB powered and Class Coppliant for true plug &play. Just plug it to any usb port on pc & it'll install itself
1-in/1-out MIDI interface. 16 MIDI input channels/16 MIDI output channels
Supports Windows 98SE/ME/2000/XP Mac OS 9x and Vista.
Instructions for use
Connect the cable marked "in" to the MIDI "OUT" socket of a MIDI keyboard
Connect the cable marked "OUT" to the MIDI "IN" socket of a MIDI keyboard
Plug the USB cable into any free USB socket on your computer.the red LED will light to show power on.
Open your music software program,e.g.Cubase ,Soner,MIDIconnections,etc
Set the muisc programs MIDI In and MIDI Out devices to ??USB Audio Device??
Your USB to MIDI interface is now ready for ruse
To save potential problem,it is recommended that this interface is always connected to the same USB as it was originally instally on to prevent multiple installations of the d river
Package Include:
USB2.0 Data Link cable x 1
L x 1 User Manual
1 x AGPtek USB 2.0 All-in-One Card Reader